New England Summer Show
Grand Champion Bry-Ry Sid Farah (Sid), 1st 4-Year-Old, Cedar Lane Farm
New England Summer Show
Junior Champion Open Show: Cobequid Doorman Aspire (Doorman), 1st Spring Yearling, Jadyn K
Connecticut Holstein Show
Jr. Show Grand Champion: Whitter Farms Awe Trix- owned by Oliver Ducharme, Reserve Grand goes to Just-A-Dream Avery Rosie, owner Abby Foster — with Elaine Ducharme and Eric Ducharme.
New England Summer Show
Grand Champion Bry-Ry Sid Farah (Sid), 1st 4-Year-Old, Cedar Lane Farm
New England States Holstein Association
The New England States Holstein Association is a membership organization dedicated to encouraging the breeding and raising of Registered Holstein cattle.
News & Events
August 30
Maine State Holstein Show, Windsor Fairgrounds, ME, Judge Pat Lundy, Granville, NY
Juniors: Clipping Contest 5:00 pm Sunday, August 29, Showmanship will be 9:00 am Monday August 30
General Show Rules Junior Show Classes Entry Form (must be printed on legal paper)
September 15
Northeast Fall National Holstein Show, Eastern States Exposition, Judge Yan Jacobs, QC
​
Lee Salonen Award: The New England States Holstein Association is proud to announce the 6th annual Lee Salonen Outstanding Holstein Junior Exhibitor Award. This award recognizes New England Junior Holstein Exhibitors for their efforts and interest in all aspects of the Holstein industry. Recipients of this award have a high level of participation in junior programs, excel in herdsmanship, are knowledgeable of their cattle, have demonstrated leadership qualities, and have a sustained commitment to the industry.
GENERAL GUIDELINES:
• Award to be a $250 cash prize, presented at the ESE Northeast Fall National Holstein Show in honor of Lee Salonen.
• Recipient must be a New England and National Junior Holstein member and may win this award only once.
• Youth must exhibit their own Holsteins at the ESE Northeast National Show in the year in which the applicant has applied.
• Selection will be completed by an anonymous committee.
SELECTION CRITERIA
• SPORTSMANSHIP
• HERDSMANSHIP
• LEVEL OF PARTICIPATION IN HOLSTEIN ACTIVITIES
• LEVEL OF PARTICIPATION IN 4-H, FFA, OR OTHER YOUTH DAIRY ORGANIZATIONS
Applications must be postmarked August 15. Click here for application(pdf fillable form).

​
REMINDER: NEW SYSTEM FOR CALCULATING ALL-NEW ENGLAND AWARDS
Previously the awards were based on the placings from the show at the Big E for animals owned by New England residents
The new calculations will be done still for New England residents only as follows: State Shows & the Summer Show placings will receive one half of the point value of the show at the Big E. The points allocated for the proposed new Spring Show have yet to be determined.
The junior awards will be determined by placings at the Big E show with state shows again using one half the value of the placings at the Big E show. The separate Junior Show at the time of the Spring Show will also have the point value determined at the time of the show.
Unlike in the past, this gives recognition for participation in the state shows. All state show committee chairs will need to send a completely marked (junior & open) show catalog to the New England Assoc. immediately following their shows.

​
September 28 – October 2
World Dairy Expo, Madison, WI
October 30 & 31 (Saturday & Sunday)
101st New England Annual Convention, more information to follow
​
​
​
​
Photo Contest Winners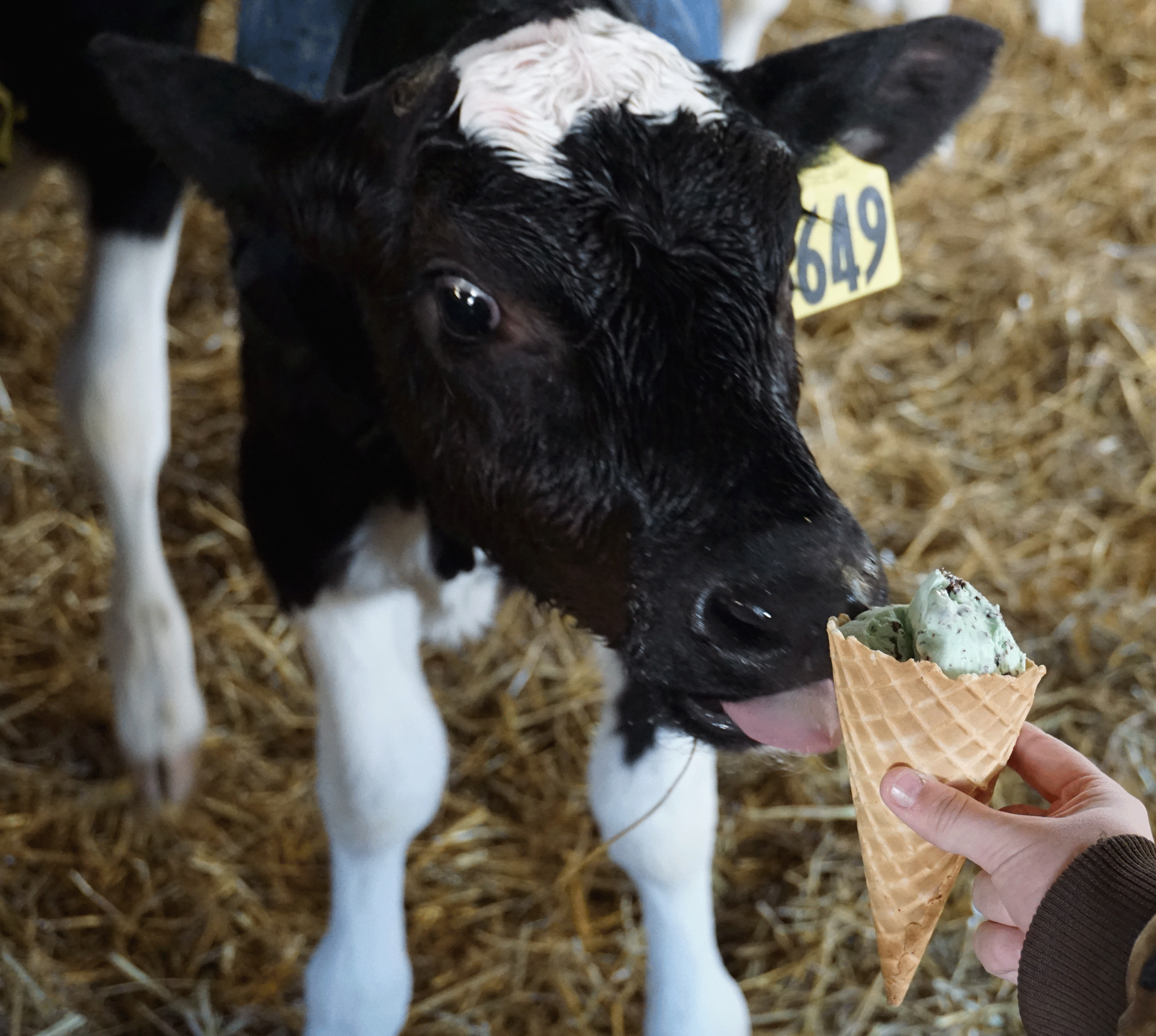 Senior Winner
Junior Winner